My research focuses on the intersection of international organizations and domestic governance. In particular, my research addresses questions of political institutions, violence, and electoral behavior. In my book manuscript, I develop and test a theory of how international organizations influence election violence. Related to election violence prevention, I currently conduct field research projects in Liberia and Kenya. In other projects, I examine the causes and consequences of election violence, IGO suspensions and sanctions cooperation. I apply a variety of methods (quantitative, qualitative, formal) and use cross-national datasets (existing and my own), surveys, and geo-coded information.
Book Manuscript
Choosing to Fight: How Democracy Assistance Influences Election Violence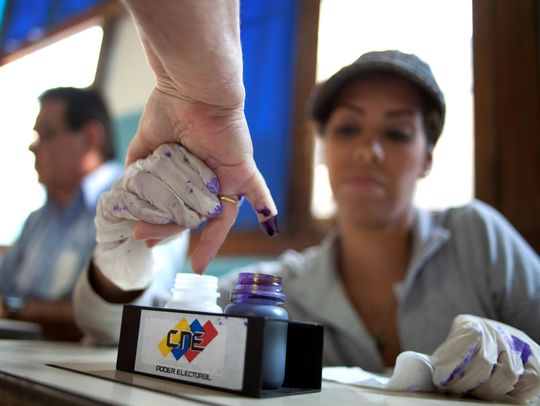 The book manuscript is based on my dissertation, which won the Dissertation Prize of the U.S. Institute of Peace and ISA's Peace Studies Section (2015).
Abstract: In my book manuscript, I explore the effect of international election assistance – both technical and monitoring – on violence before and after elections globally since 1990. This question brings together research on international organizations' effects, electoral politics, democratization and civil conflict. Utilizing formal models, statistical analyses and case studies, I examine election violence since 1990 worldwide with a focus on Africa. My argument is that international assistance cuts two ways. On the one hand, technical assistance and monitoring can help build trust among domestic political stakeholders during the run-up to elections and thus decrease the risk of violence in the campaigning period. On the other hand, the monitor's verdict about the credibility of the election result can increase violence in the wake of elections. I show that condemnations by international election monitors can fuel violence when electoral losers use these condemnations to mobilize supporters.
Election violence is widespread but understudied. Much literature explores the causes and dynamics of other forms of civil conflict – such as civil war, genocide and revolutions – but we have surprisingly few systematic insights about violence around elections per se. Given the scarcity of quality data on the types and impact of electoral violence, the empirical contribution of this research also includes an original dataset. The Global Election Violence Dataset is an election-level dataset capturing the "menu of manipulation" globally. It includes information on election-related killings, injuries, arrests, disqualifications, legal changes, fraud as well as information about perpetrator and victims at three stages (pre, at, post election-day).
Publications
"Sanctions Cooperation and Regional Organizations," with Clara Portela. Forthcoming. In Inter-Organizational Relations and International Security, ed. Stephen Aris, Aglaya Snetkov, and Andreas Wenger. Routledge.
"Resisting Democracy Assistance: Who Seeks and Receives Technical Election Assistance?" 2016. Review of International Organizations 11 (2): 247-282. [pdf] [replication files]

"International Organizations in World Politics," with Jon Pevehouse. 2016. In The Oxford Handbook of International Organizations, edited by Jacob Katz Cogan, Ian Hurd and Ian Johnstone, pp. 3-32. [pdf]

"Regional Leaders, Regional Institutions and the Diffusion of Democracy: Prospects for South and East Asia." 2011. In Democratization Around the World: New Insights from South East Asia, Turkey, Kosovo, Taiwan and Ghana, ed. Daniel Stockemer, pp. 71-107. Edwin Mellen Press.
Under Review

"The Punishment Phase: IGO Suspensions to Sanction Political Backsliding," with Felicity Vabulas. Revise and resubmit at International Studies Quarterly.

"Choosing to Fight: How Democracy Assistance Influences Election Violence." Book manuscript.
"Sore Losers? International Condemnation and Domestic Incentives for Post-Election Violence."
"Global Governance from Below," with Clara Portela.
"The Causes and Consequences of Reporting Bias in Election Violence Data," with Michael Wahman.
"Fear of Campaign Violence and Support for Democracy and Autocracy," with Patrick Kuhn.
"Dangerously Informed: Protestant Missions, Information, and Pre-Electoral Violence in Sub-Saharan Africa," with Patrick Kuhn.
In Progress
"Trust Us: Technical Election Assistance and Post-Election Violence."
* Best Paper Prize of the Comparative Political Institutions Standing Group of the ECPR
"Introducing the Global Election Violence Dataset."
"The Consequences of Membership Suspension from IOs," with Felicity Vabulas.
Other Writing
"Preventing Election Violence in Liberia," with Jonas Claes. 2017. U.S. Institute of Peace (USIP) Peace Brief.

"Does Election Violence Make Citizens Hate Democracy and Love Autocracy? Evidence for 19 sub-Saharan African Countries," with Patrick Kuhn. 2016. King's College London's Electoral Violence: Explaining and Mitigating Blog.

"Will the E.U. suspend Poland? Here Are 3 Reasons That's Unlikely," with Felicity Vabulas. 2016. Washington Post's Monkey Cage.